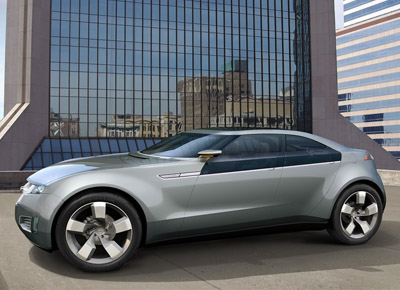 Chevrolet to promote green vehicles more in 2007 – Gas-friendly to Gas-free
Detroit (rushprnews) July 24, 2007– Chevrolet will use its position as the exclusive online automotive sponsor of Liveearth.msn.com, to launch a major ad campaign intended to let the world know about its far-reaching approach to reducing petroleum consumption.
The Chevy brand will be integrated throughout MSN and will consist of online and banner ads across the MSN platforms, including Windows Live Spaces, Messenger and Hotmail. Developed with Campbell-Ewald, the campaign seeks to raise awareness about Chevy's solutions for achieving better fuel economy and for decreasing our dependence on oil by showcasing advanced technologies in our vehicles.
The multi-media campaign includes newspaper, magazine, out-of-home and online advertising, with television to follow later this year. The campaign kicks off with a major online platform – the Live Earth concerts and environmental awareness content on liveearth.msn.com, where Chevy is the exclusive automotive digital sponsor of the MSN online global broadcast event to raise environmental awareness. Chevy is sponsoring "green" content throughout MSN and will be integrated throughout the network with branding, banner ads and video.
"Teaming up with MSN as the exclusive online automotive sponsor for LiveEarth.MSN.com was natural for Chevy," said Chevrolet general manager Ed Peper, "because, in addition to our high fuel economy cars and crossovers – 8 that get over 30 mpg, Chevy offers more alternative fuel vehicles than anyone. We have over 1.5 million E85 FlexFuel vehicles on the road, cars that can run on clean-burning, mostly renewable ethanol fuel sources. Later this year, a fleet of 100 Fuel Cell Equinoxes will hit the road as part of Project Driveway. And we've recently shared our innovations for the Volt Concept car – an electric powered car that requires no gasoline and emits zero emissions."
The Chevy advertising campaign will continue throughout the year, with print and online ads about Fuel Efficiency, E85 FlexFuel, and advanced technologies for Fuel Cell Vehicles and the Volt Concept car. Print components of the campaign will kick off with a 16-page insert in select influencer publications, a 6-page unit with automotive enthusiast books, as well as full-page ads that will carry the campaign through the end of the year. Also part of the campaign are full page newspaper ads in USA Today and select local market papers. All of these are layered on top of a significant digital presence and the launch of a radio campaign with multiple executions on network radio, as well as XM Satellite Radio.
About Chevrolet
Chevrolet is one of America's most well-known and successful automotive brands. With the largest dealer network in the United States, Chevy is the leader in full-size trucks and the leader in sales of vehicles priced $35,000 and above. In addition, Chevrolet delivers more-than-expected value in every vehicle category, offering cars and trucks priced from $9,995 to $69,175. Offering dynamic yet timeless designs, Chevy owners demand great looks that don't go out of style, high performance per dollar, and features expected in more expensive vehicles.
-END-
RUSH PR NEWS press release and newswire service www.rushprnews.com
www.annehowardpublicist.com