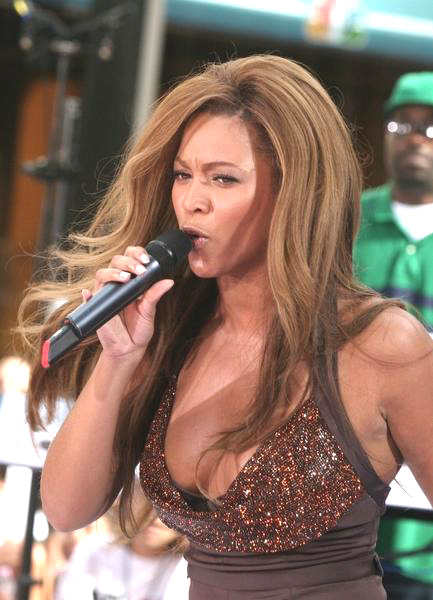 The Beyonce' Experience Tour Offers Food Drives In Five Cities In Conjunction With Pastor Rudy, America's Second Harvest And The Survivor Foundation
 Food drives to be held prior to Beyoncé's concert
CHICAGO, IL (rushprnews) July 30, 2007 -Singer, songwriter and actress Beyoncé announced today that she is teaming up with her minister and friend Pastor Rudy Rasmus and America's Second Harvest—The Nation's Food Bank Network to sponsor pre-concert food donation drives in Houston, Atlanta, Washington, D.C., Chicago, and Los Angeles as part of her Beyoncé Experience Tour.
The first 1,000 fans in each of the five cities to drop off non-perishable food items will receive an autographed photo of Beyonce'. Ticket holders that bring items as they enter the venues will be given a raffle ticket for a chance to have their seats upgraded.
Beyoncé says, "Hunger affects every community in the United States. So I'm using my Tour and Survivor Foundation to bring attention to domestic hunger. I'm joining forces with Pastor Rudy and America's Second Harvest – The Nation's Food Bank Network to fight hunger."
Statistics show that hunger hits families where both parents are working but struggle to make ends meet; hunger affects seniors who find themselves with limited access to transportation and food; and hunger affects more than 12 million children who may not know where they will find their next meal,"
Beyoncé grew up attending St. John's Church with Pastor Rudy, where she learned at a young age the importance of reaching out and helping those who are less fortunate. It's that upbringing that spurred the birth of her Survivor Foundation.
Pastor Rudy is an urban prophet. He is the author of a new book entitled "Touch: The Power of Touch in Transforming Lives" which profiles his unique brand of faith sharing and radical hospitality and a new music project (the book's sound track) entitled "The Pastor Rudy Experience." "I am committed to touching and changing the world… one life at time," Pastor Rudy says.
"Reaching out and touching lives is incredibly empowering. That's why I want my fans to experience more than my music this summer. I want them to experience the joy of making a difference by helping someone else," said Beyonce.
More than 35 million Americans are struggling with limited access to food, and the problem of hunger in the United States is growing.
Any help – donating time, money or food – will make an enormous difference. You can find out more at www.beyonce.com, www.pastorrudy.net, www.thesurvivorfoundation.org , www.spiritrisingmusic.com, or www.secondharvest.org."
# # #
Contact:
Ross Fraser
312.641.6422
-END-
RUSH PR NEWS newswire and press release services at www.rushprnews.com
 www.annehowardpublicist.com