New Substance Abuse Handbook Reveals Addiction Treatment Solutions and "10 Tell Tale Signs Your Son or Daughter Has a Drug Problem™"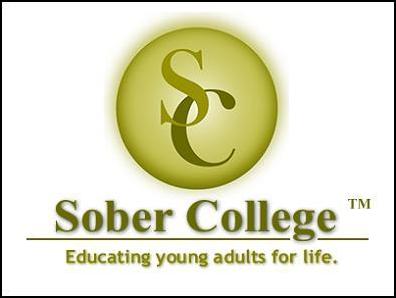 Sober College launches a new addiction treatment handbook. The substance abuse guide is "A Toolbox for Parents, Professionals and Concerned Friends" and includes "25 Tell Tale Signs Your Young Adult is Using," "10 Tell Tale Signs Your Young Adult Has a Drug Problem," and "Secret Stash: 23 Top Places Where Young Adults Hide Drugs."Agoura Hills, CA (rushprnews) 02/20/2007 — Agoura High School's monthly "Bridging the Gap" meeting was the setting for the addiction treatment and substance abuse event that brought together 50 parents, educators and a panel of five Sober College students. Following an introduction by Jean Simpson, creator and co-founder of the three year old "Bridging the Gap" program, Sober College students and Academic Director, Michael Cahlin, shared their insights and personal experiences with drug and alcohol addiction. "The purpose of this workshop is to help parents detect and treat substance abuse among their children while also enforcing communication and awareness to drugs and alcohol in their community," reports Simpson.
According to Annika Richards, Director of Public Education, "This is a wonderful opportunity for Sober College to release this toolbox for parents. We have developed a Speakers Bureau of experts and young adults who can help to educate the general public about substance abuse amongst young adults. We applaud Agoura High School, its parents and the entire community for wanting to learn more and address a difficult and complex issue. We are thrilled to lend Sober College's collective expertise on young adults to their effort."
Michael Cahlin, Director of Academics and sober himself for seven years explains the genesis of the toolbox. "Every day I am asked by parents if there is a way to really tell if their child is using and abusing drugs. The answer is a definitive YES! I asked my students, all professionals in their field of drug and alcohol abuse to create the top 10 tell-tale tips that your child is absolutely, positively, no question about it, has a drug and/or alcohol problem. What they came back with was absolutely revealing and right on."
"I've also been asked about where do 13, 14 and 15 year-olds hide their drugs. Again I went to the experts. Again we have compiled a list, and I promise you will never look at a stuffed animal, deodorant bottle, or a remote control the same way again," explains Cahlin. According to Mike, one of the panelists and just three months sober, "In the end, this is a great exercise and I am happy to be of service, however, I felt like I was ratting out my friends. But as soon as my counselor helped me understand that this is an opportunity to step away from old patterns and behaviors, I understand it. Like Sober College says, you don't get sober overnight."
About Sober College:
Sober College, headquartered in Southern California, is a small private institution providing addiction treatment environments for young adults ages 17 to 26. The Sober College curriculum builds core competencies in life skills, employment, academics, emotional well-being and fitness.
About "Bridging the Gap":
"Bridging the Gap" is a three year old program at Agoura High School co-founded by Jean Simpson and former Assistant Principal Janine Jellander. The program began when a handful of educators, students and parents met to discuss teen issues. One of the issues was the seriousness of substance abuse within their community. Staff members made a pledge to take action ensuring victory over drugs at their high school and to raise an overall awareness of drug use within the community. The discussion-based program meets on a monthly basis and is centered on parents' needs and interests. The goal of the program is to improve communication between parents and their teens. For more information on Sober College and how to get the addiction treatment toolbox for parents please contact:
Annika Richards, Public Education Director
818- 795 – 8687
www.sobercollege.com