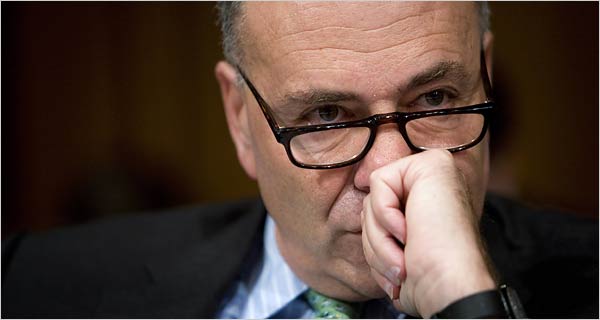 NEW YORK (RUSHPRNEWS) AUGUST 15, 2008–Thank you for contacting me to express your opposition to oil drilling in Alaska's Beaufort Sea. I agree with you that oil drilling should not be done in environmentally-sensitive areas like the Beaufort Sea and the nearby Alaskan National Wildlife Refuge (ANWR). You will be happy to know that I am an original cosponsor of S. 2316, which would permanently ban drilling in a delicate portion of ANWR.
Because of its remote location and harsh climate, ANWR and the Beaufort Sea have remained one of the world's most pristine environments. Ecologists say that ANWR protects the most diverse range of plant and animal species of any refuge in the Arctic Circle. The Beaufort Sea, to the north of ANWR, is frozen for most of the year in a thick sheet of ice, making it critical habitat for threatened arctic wildlife like polar bears and seals. The Sea's southern waters are home to rare arctic whales.
Unfortunately, although arctic habitats are some of the most unspoiled in the world, they face ever-increasing threats. Global warming threatens to shrink the important Beaufort ice pack, destroying polar-bear and seal habitats. And the U.S. Department of the Interior has offered up oil-drilling leases in the Beaufort Sea for competitive bidding, drawing more than $3 billion in bids from oil companies. This oil drilling would disturb wildlife, and in the event of a spill, it could devastate the ecosystem.
Although I believe we do need to increase our supply of oil in the short term, I do not want to see it happen at the expense of human health or the environment. In addition to sponsoring the bill to protect ANWR, I also voted against the American Energy Production Act of 2008, which proposed expanding the American territory which is available for oil leasing. The long-term solution to the energy crisis is to become independent of oil – regardless of whether that oil is foreign or domestic. I am pushing an energy policy that uses energy efficiency and ultimately alternative energies to fuel a cleaner, more robust economy and a healthier environment.
I believe strongly in protecting our natural resources, particularly in pristine and rare environments like Alaska. I have also pushed for increased funding for wildlife refuges and for international programs to protect wildlife, such as the Marine Turtle Fund and Tiger Conservation Fund. I have successfully pushed legislation that will create more federally-protected land, such as S. 2739, the Consolidated Natural Resources Act of 2008.
Again, thank you for contacting me on this important issue. Please do not hesitate to contact me in the future if I can ever be of assistance to you on this, or any other matter.
Sincerely,
Charles E. Schumer
United States Senator
NEWS SOURCE: Press office of Charles E. Schumer, United States Senator