RushPRNews is here to help you spread your word. Below are a number of resources that will help you get your message out!
Terms and conditions here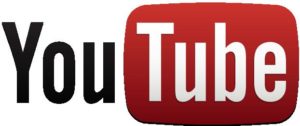 Here are some of our most popular videos. Click to view:
How you create your user account at RushPRNews:
Submit your press release to the United Kingdom with RushPRNews!
RushPRNews Offering Social Media Sharing!
Tell Your Story with RushPRNews press release submission service:
If you need authoring services, RushPRNews can write your press release for you. Simply click here. Answer the 5W questionnaire, and we will contact you.
RushPRNews has a library of documents that will be your guide to publishing successfully. Take a look at the following, and even download them if you want:
Your Guide to Publishing at RushPRNews.com
Tips for a Successful Social Media Release  
Click the image to check out our current coupons that offer discounts on some of our popular packages:
Considering advertising with RushPRNews. We'll place an ad from your company along with your press release for extra impact!
And finally…
Keep in touch!
For a prompt support,write us at support@rushprnews.com.
Emails will be answered within 24 hours by email. We no longer offer phone support.
Twitter: @rushprnews