The fabled 'Jewel of the Adriatic,' Venice is one city that has all four distinct seasons, unlike the southern half of the country, where the weather is either hot and humid or rainy and cold. So the question 'what time of the year should I visit Venice' is not that hard to answer — it's anytime! It all depends on what you want to do and what you want to see while you're in this city of watery enchantment. Here's how the four seasons break down for those who plan on traveling there: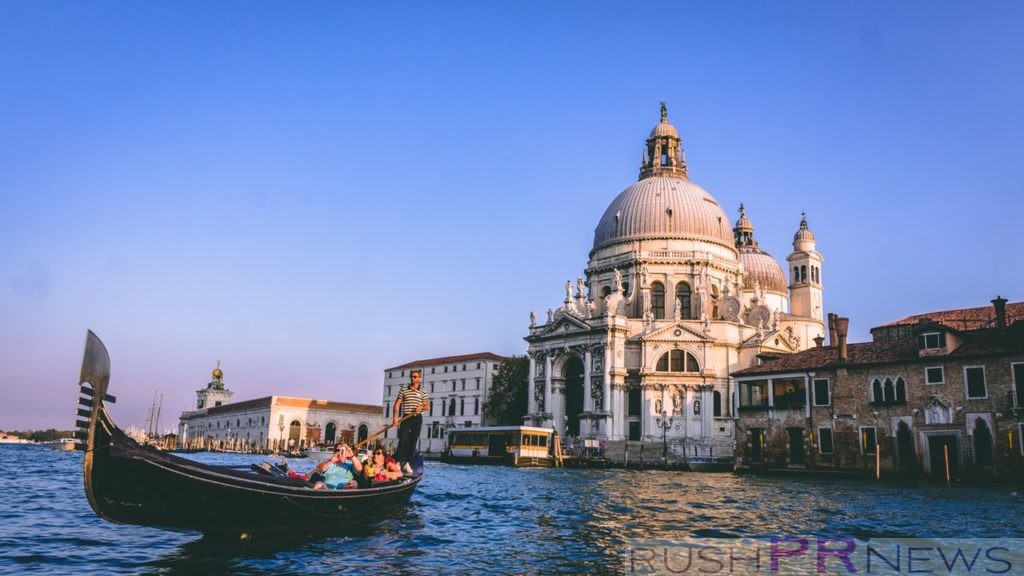 Summer
From June through August the city is inundated with tourists from around the world. In fact, the Venice civic government is seriously considering putting a cap on how many tourists the city can absorb each month before closing the town borders to any more interlopers. Hotel space is hard to find and prices are astronomical. If you plan on going in the summer make sure you plan well ahead of time and make reservations. It would be a smart idea to purchase some 'vacation insurance' as well — you might be one of the unlucky ones who show up only to be told that the city has reached its maximum tolerance of tourists and you'll have to come back some other time. Still, summer is the best time for museums and gondola rides — the museums are on 'summer' hours, which means they open early and close late; and there is nothing quite so romantic as a gondola ride as a couple while the summer moon smiles down and the fireflies twinkle all around you.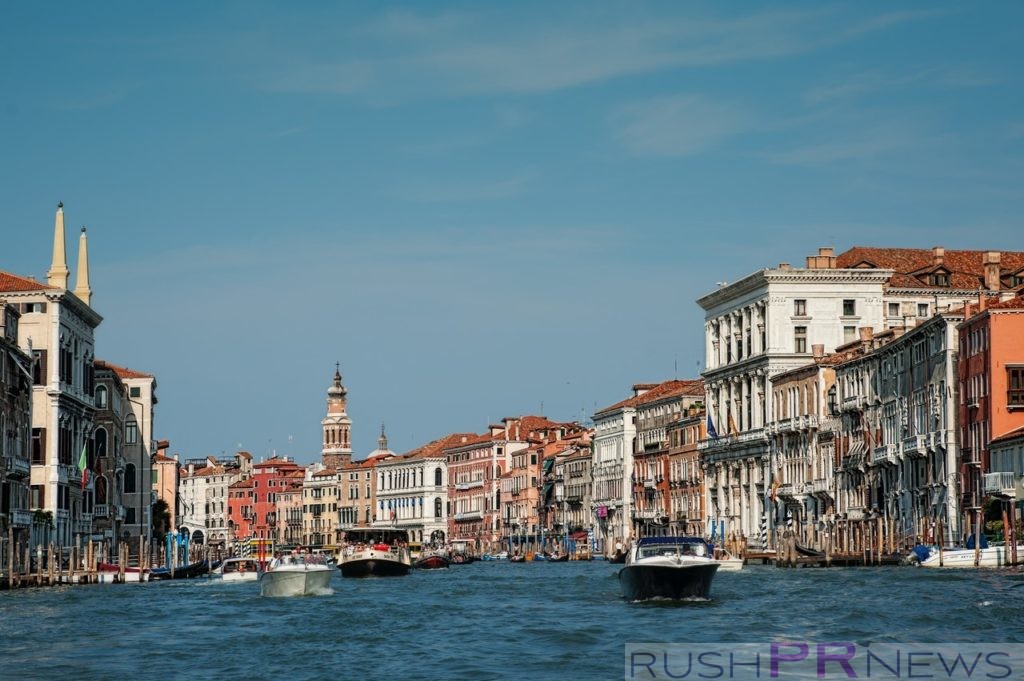 Autumn
It rains a lot in Venice in the fall. Consequently, hotel and restaurant prices come down to more reasonable levels. So it's a good time to go if you are on a budget. Be aware that the famous canals are usually flooded with runoff in the fall — and that can add an extremely pungent odor to your stay — some people find it so off putting that it spoils their appetite to the point they can't enjoy the autumnal abundance of fresh seafood that makes dining one of the greatest pleasures during the months of September through November.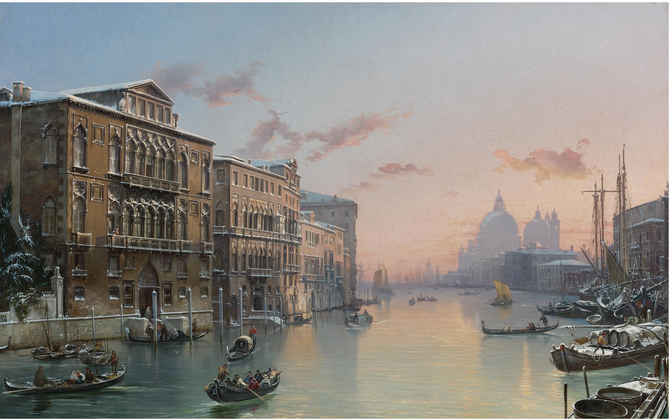 Winter
Nobody does Christmas like the Italians. They make the holiday last from the first week of December to the second week in January with special plays, puppet shows, lighting displays, church parades, and, most especially, Christmas markets. During this chilly time of year you can find amazing open air markets that sell mind-boggling holiday items that delight both young and old. The winter Rialto Market in Venice is no exception — during the Holidays you will find dozens of outdoor booths that sell roasted chestnuts, handcrafted tree ornaments made from sea shells, gold leaf, and a special kind of sea glass that is found nowhere else except in the Venice Lagoon. Exquisite hand puppets made of pure Lombardy silk, portraying Biblical characters such as the Three Wise Men and Mary and Joseph, are eagerly sought by locals and tourists alike as family heirlooms.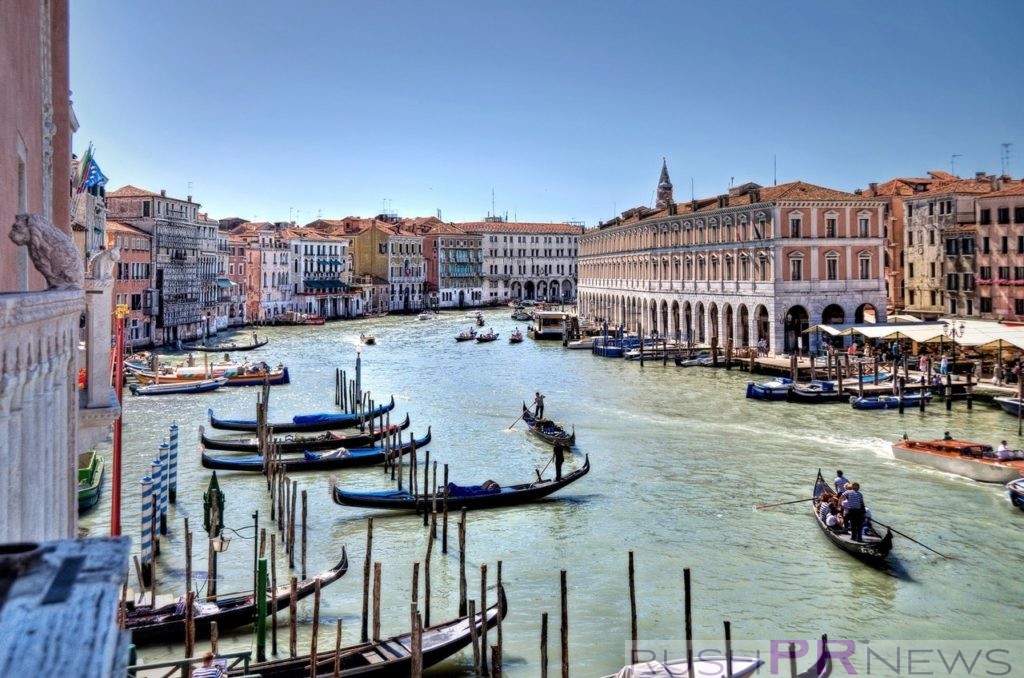 Spring
The spring tides in Venice are the highest and strongest of the whole year. This usually means some major flooding. It also means you can get hotel rooms for incredibly cheap prices. If you like to save money and take chances at the same time, try Venice in the spring.