Marko Stout is a very famous name especially when it comes to gritty industrial pop style in New York City and modern urban life. Normally people are confined to a specific field. Normally people have limitations and boundaries, but Stout is beyond limitations. His productions include work from print, painting, sculpture, film, video, photography and new media as well. Many experts believe that he is a successor to Andy Warhol.
His work ethic is very much like Warhol's silk screen process. He uses the photographs of models to take inspiration for his metal paintings. Many people say that his work is close to perfection and this compliment is justifiable for sure. He integrates digital tech in his work and gets the artistic effect which makes it even better. Then the masterpiece is impregnated in the aerospace grade aluminum which makes the Stout's trademark vibrant and modern and it looks even better.
He had a very humble starting. He used to live on a houseboat in San Francisco Bay and he use to hang out with a neighbor friend having some drinks and weed. His neighbor was a retired roadie, Art Institute of Chicago trained painter and art gallery owner. His friend was the one who basically started giving him motivation and passed on some talent as well.
He started selling his work at his gallery and this is how Stout got an initial push towards success. His friend died by the overdose of morphine, but he did give this world a great artist indeed. Since then, there has been no looking back for him.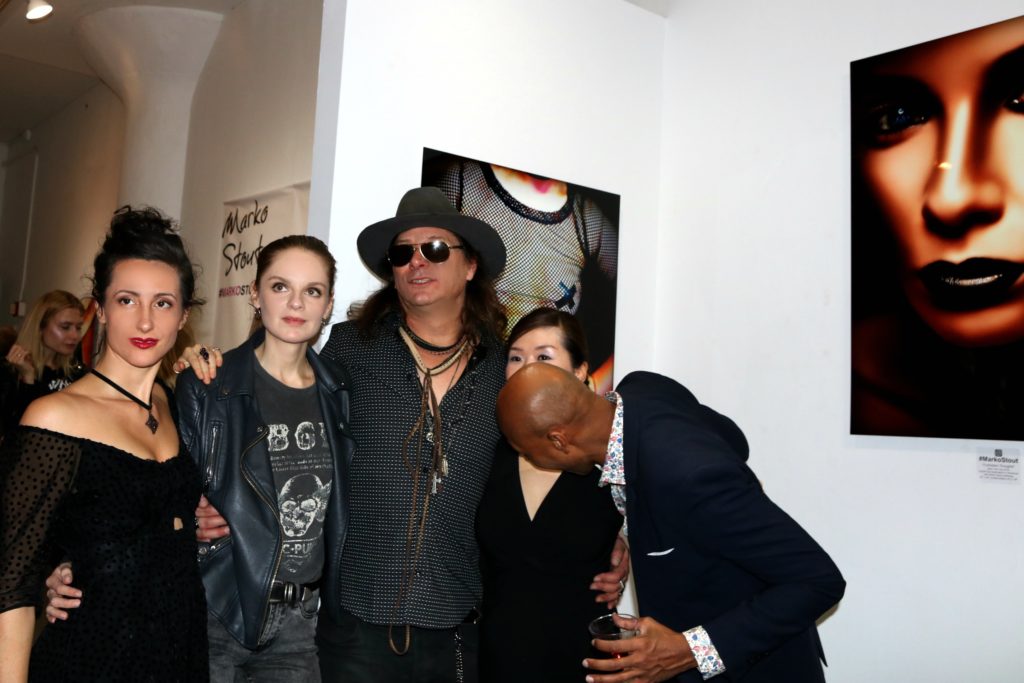 Over the last 3 years, he has been extremely active in his field and he has been doing some exceptional work and we can hope that he will coming up with exciting stuff every passing year.
His last solo exhibition was at the New York City and it went amazing. There were several fans, celebrities and international collectors and people eagerly wanted to meet him. This is the beauty of his art. We hope to see more from his side.
The iconic New York artist Stout has an extensive following of celebrity fans and among the artist's admires are the renowned Kardashians. Catilyn Jenner talking extensively about the artist while in "New York for Fashion Week 2018." The "Keeping up with the Kardashians" star explained, "I'm very excited for Marko Stout's exhibition, his art is absolutely amazing!"  
Adult film star Stormy Daniels, best known for the President Trump sex scandal recently came out as a big fan of Marko Stout. In an interview Stormy Daniels talked about the artist saying, "I've been following Marko Stout's work for a long time and oh my that is some very sexy art… and I can't wait to see lots more from him!"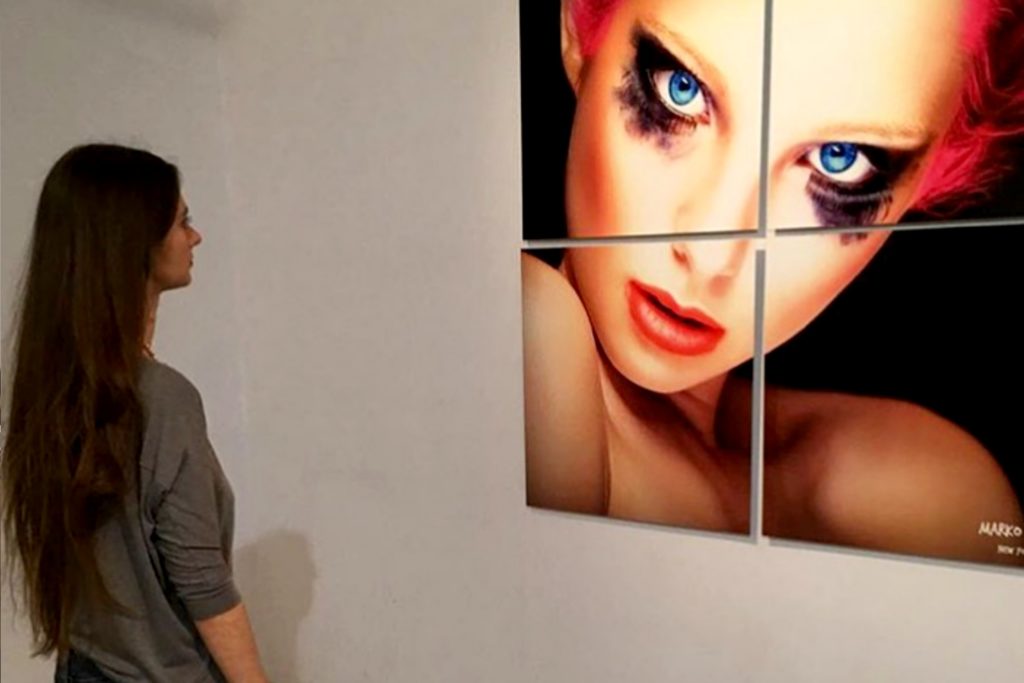 The artist's exhibitions have been flooded with young enthusiastic art fans and celebrity art collectors. The famed art dear Taylor Cohen said of the artist, "I've not seen this kind of excitement for an opening since Jeff Koon's retrospective at the Whiney Museum or the Basquiat exhibition". Marko Stout's latest exhibition at Caelum Gallery had all the hoopla of a Hollywood movie premiere, complete with a celebrity lined red-carpet. Among celebrities to attend the artist's opening night VIP party was Sarah Jessica Parker from HBO's "Sex in the City", Canadian rapper Drake, adult film star Jesse Jane and a few stars from "RuPaul's Drag Race" and DragCon which included Jaymes Mansfield, Trinity Taylor, Sherry Vine, and Shanglea.
Marko Stout's celebrity fans have posted brief YouTube videos. MTV's Snooki from the hit series "The Jersey Shore" is a big fan of the artist and when asked about the artist she said, "I love Marko Stout, his work is totally awesome!" Carson Kressley, star of "Queer Eye for the Straight Guy" is another huge fan of Stout and talked extensively in his video saying, "Marko Stout's work is Amaz-Balls!"
Stout's stars celebrity fans also include Pussycat Dolls lead singer Kaya Jones who said, "Marko Stout's art is amazing! He's totally crushing it!" and "The Girls Next Door" star Holly Madison who said of the exposition," it's so exciting! I think Marko Stout is really cool!". The legendary lead singer of rock band Mötley Crüe, Vince Neil his fans to, ""Check Out My Good Buddy Marko Stout! He's an Awesome Artist! His Stuff Really Rocks!"
Contact:
Art News Magazine Online
New York, Miami, Paris  
Sanda McGee (Senior Editor)