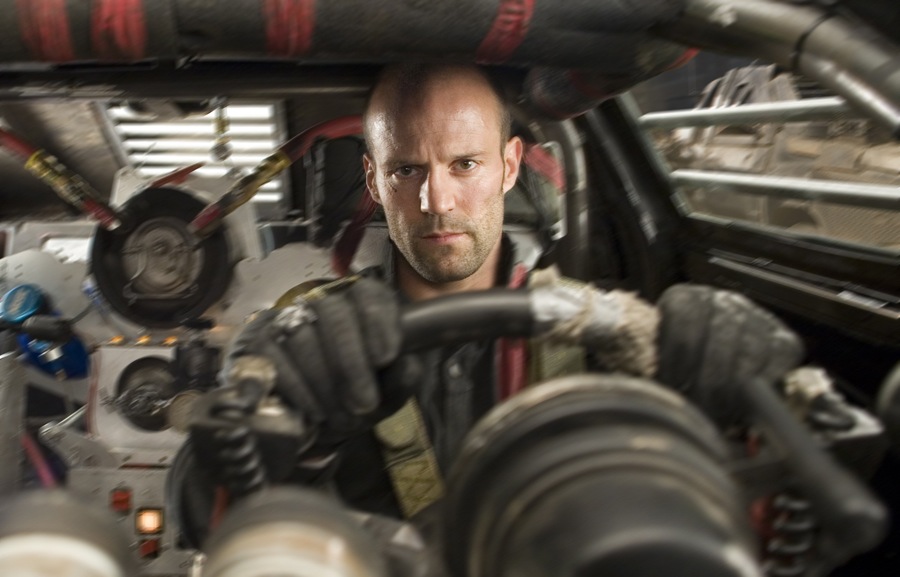 Bunny does $15m, Tropic Thunder still takes No. 1 with 16 million
By Keith Williams
HOLLYWOOD, CA (RUSHPRNEWS) 8/26/08 – With the no.1 position just about in its paws, The House Bunny got knobbled at the last second by Tropic Thunder elbowing it aside to retain the top slot for a second weekend.
Death Race, the weekend's expected winner got left behind in third.
Opening in 2714 colleges, House Bunny took an estimated $15.1 million, but the real
triumph must be reserved for star Anna Faris, a superb comedienne whose innate sense of timing rescued many a Scary Movie from oblivion. Excellent as a straight actress too in Brokeback Mountain, it's great to see her finally recognised as a draw in her own right, though whether she continues in crappy comedies or branches out into more demanding roles depends on how good her management is. Tropic Thunder exploded $16.1 million to beat it into second place, pushing Death Race into third, with $12.2 million in 2532 prisons. Of The Rocker, there was no sign of it at all in the nation's top ten.
More The Longest Yard on wheels than a "re-imagining" of Roger Corman's 70's cult classic Death Race 2000, Death Race (2008), the Jason Statham starrer resulted in average returns for both him and writer/director Paul W. S. Anderson. Both have done better in the past, with Statham's Transporter 2 opening at $16.5 million and Anderson's Alien vs. Predator scoring $38.2 million. The figures for Death Race remain in the strictly average action pic league, however, and don't auger well for Vin Diesel's similar end-of-summer offering Babylon A.D. in just under a week's time.
The Dark Knight, now within grasping range of $500 million for America alone brought in another $10.3 million, a decline of 37%. With international now standing around $350 million so far, and Germany the latest country for it to open in, how soon will Batfans everywhere be celebrating its arrival into the billion dollar club? It's enough to make Joel Schumacher weep.
Other new releases of the weekend fared somewhat more disastrously with The Rocker adding to Fox's summer of woe, barely taking $3 million at 2784 gigs, and MGM/Weinstein's The Longshots slightly more with $4.3 million on 2089 screens. A leading role vehicle for Office co-star Rainn Wilson, The Rocker didn't roll very much either because of the current comedy competition, the lack of appeal of its star, or the fact we've all been there before with School of Rock. The Longshots starring Ice Cube garnered grim reviews and just as depressing returns. Whether or not there's still an audience for this kind of sports/underdog filler anymore really depends on how true and unique the story is in the end. These kind of figures would suggest it isn't.
Amongst holdovers, Mirrors took $4.8 million in its second weekend for a 56.3% fade, Pineapple Express dropped 42.9% for $5.6 million, The Clone Wars got clonier with $5.6 million on an alarming 61.3% descent, and Mummy 3 tumbled by 50% for a ragged $4.3 million. Old standby Mamma Mia! warbled up $4.3 million, falling by only 29%.
NEWS SOURCE: hollywood today