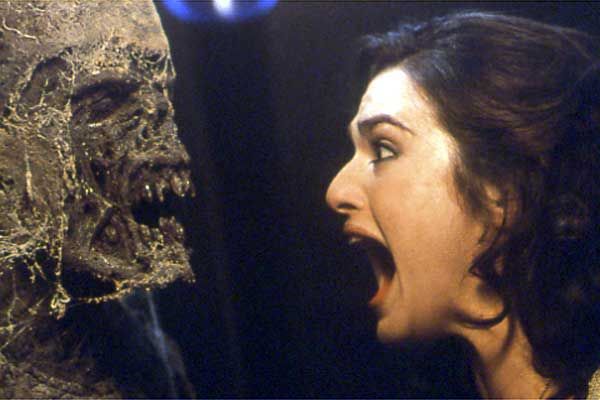 Bat has little to fear -worldwide numbers pass $523 million
By Keith Williams
HOLLYWOOD, CA(RUSHPRNEWS) 8/4/08 – An army of Ancient Chinese Mummies just about dethroned Batman from his two-week number one perch with Mummy: Tomb of the Dragon Emperor unearthing an estimated $42.5 million from 3760 pyramids, and the Bat with $43.8 million at 4266 bat-lairs.
Considering the phenomenon Dark Night has become, and that Mummy star Brendan Fraser has another film in the top five, Journey to the Center of the Earth, those are impressive figures and make him truly bankable – even better than an Oscar in Hollywood-speak. Fraser broke $111 million on the two films, Will Smith and Tom Hanks-type numbers.
In fact the Mummy beat Batman on Friday night by $3 million, but Dark Knight is as dark as its moniker and families opted for lighter fare once Friday night (teen night) passed. Mom and dad tend not to take six-year-olds to films about a psychotic terrorist – even if its played brilliantly by Heath Ledger.
Barely registering on the electoral roll, Swing Vote, the other new release of the weekend took a whispered 6 million at 2213 ballot booths.
The third instalment of the Brendan Fraser Mummy franchise opened to less than its predecessor, 2002's The Mummy Returns, but more than the 1998 original. With its creator Stephen Sommers occupied elsewhere shooting G.I. Joe, reins were handed to action reliable Rob Cohen who can veer between hits like Fast and the Furious and XXX, and disasters like Stealth. Happily, Tomb of the Dragon Emperor falls into the former category and should play well over the coming weeks with little to be challenged by other than Vin Diesel's Babylon A.D. later this month. For Brendan Fraser, it must feel like a summer of love with this and Journey to the Center of the Earth proving a sturdy family hit. Can he go three for three with the impending Inkheart?
The Dark Knight, still shattering records despite declining box-office, dropped 42% in its third weekend to push it closer the $400 million line in U.S. and $523 worldwide. And that is weeks before major territories like Germany and Russia bow the film. Expect a billion dollars on this film, when all is told.
With everyone and his dog having a theory why this film in particular seems to have caught the imagination of the American public like no other this summer remains for future pharoahs to analyse, but above all else it's wonderful when mega-cultural-surprises like this come along and rattle the box-office so spectacularly.
The less said about Swing Vote, the better. A political comedy in a political year? Isn't that the same kind of appeal of Iraq-themed movies when the war in that country still persists? Don't write off Kev yet (again), in the right role at the right time, They Will Come. It's just for this vaguely similar riff on 1939's The Great Man, they didn't.
Also in its second weekend, Step Brothers took $16 million, The X Files $5 million, while Mamma Mia! continued karoake-ing along to the tune of $13 million and an soaring $88 million cume.
WEEKEND TOP 5 STUDIO ESTIMATES, AUGUST 1-3, 2008
Rank. Movie Title (Distributor) Weekend Gross | Theaters | Total Gross | Week #
1. The Dark Knight (Warner Bros.) $43.8 million | 4,266 | $394.9 million | 3
2. The Mummy: Tomb of the Dragon Emperor (Universal) $42.5 million | 3,760 | $42.5 million | 1
3. Step Brothers (Sony / Columbia) $16.3 million | 3,094 | $63.0 million | 2
4. Mamma Mia! (Universal) $13.1 million | 3,062 | $88.0 million | 3
5. Journey to the Center of the Earth (Warner Bros.) $6.9 million | 2,285 | $73.1 million | 4
Figures: boxofficemojo.com
###
NEWS SOURCE :Hollywood Today