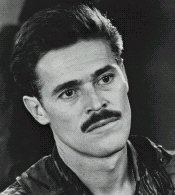 Cannes Festival: Out of Competition – Special Screenings: "Go Go Tales" by Abel Ferrara
Cannes, France (rushprnews) May 23, 2007 -With Go Go Tales, presented at midnight in a special Out of Competition screening, the unpredictable Abel Ferrara returns to Cannes fifteen years after his debut in Un Certain Regard with Bad Lieutenant. He was back the following year with Body Snatchers in Competition; The Blackout was an out-of-competition selection in 1997, and, in 2001, R Xmas showcased in Un Certain Regard. Go Go Tales, the American director's new comedy, features the acting of Willem Dafoe, Bob Hoskins, Matthew Modine, Asia Argento, and French actress Lou Doillon.
It submerges us in the smoky world of strip-tease, with, as anti-hero, the pathetic but engaging manager of a Manhattan club. Faced with imminent bankruptcy, he has to scramble to keep from going under, by any means possible.
Go Go Tales  is Ferrara's valentine to the Times Square go-go dancing clubs where he used to hang out as a young man. Nostalgically, he recalls: "I'd get in under the tent as the house director, and once inside, the first hit of seeing the girls never failed to blow my mind. 
 They were truly fabulous: tall, cool, and g-stringed out. Maybe it was the combination of near nude women, writhing in front of the well dressed guys, to music that always sounded better there than anywhere else, which makes the memory so long-lasting and vivid
-END-
RUSH PR NEWS newswire and press release services at www.rushprnews.com
Anne Howard www.annehowardpublicist.com writer and publicist