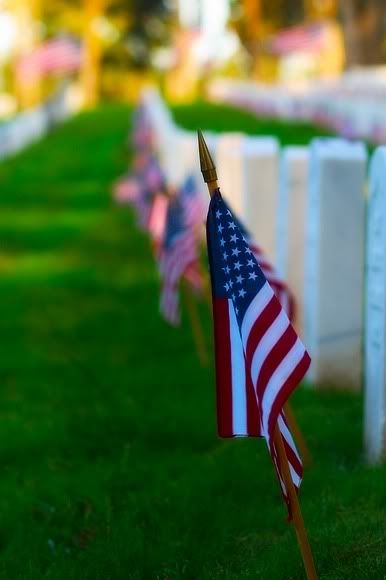 WASHINGTON, (rushprnews) 05/26/2008 -On this Memorial Day, our nation honors the generations of patriots who were willing to give their lives to defend this .  While we may come from different places, cherish different traditions, and have different political beliefs, all Americans hold in reverence those who've given this country the full measure of their devotion. They are a shining example of what's best about America.
Today is also a reminder of our obligation as Americans to serve our fallen heroes as well as they served us; as well as the wounded warriors I've had the honor of meeting at Walter Reed have served us; as well as the troops in Iraq, Afghanistan, and around the world are serving us. That means giving the same priority to building a 21st century VA as to building a 21st century military. It means having zero tolerance for veterans sleeping on our streets. It means bringing home our POWs and MIAs. And it means treating the graves of veterans like the hallowed ground it is and banning protests near funerals.
So on this day, of all days, let's memorialize our fallen heroes by honoring all who wear our country's uniform; and by completing their work to make America more secure and our world more free.
-END-
RUSH PR NEWS newswire and press release services at www.rushprnews.com
www.annehowardpublicist.com
Content- Legal Responsability
Rush PR News is not legally and/or morally responsible for content of press releases, opinions expressed or fact-checking.
Rush PR News cannot be held legally responsible for material published and distributed through its newswire service or published in its press-room and therefore cannot be sued for published material. Third-party must be contacted directly to dispute content.
Rush PR News is not the contact for material published.