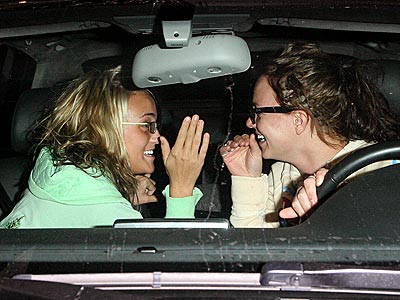 Lynne Spears goes for a fast buck by revealing mentally-fragile daughter's sexual history and drug use
By Matthew B. Zeidman
HOLLYWOOD, CA (RUSHPRNEWS) 9/8/08 – Britney Spears' star has been on the rise over the past few months, with the pop star appearing twice on a highly rated sitcom, winning back regular visitation with her two young sons and creating a buzz over today's planned appearance at the MTV Video Music Awards.

Despite this budding positivity and a quickly rebounding career, however, it seems mom Lynne Spears has decided to test her daughter's newfound constitution and go for a quick buck by revealing her most intimate secrets and private struggles.
Several news outlets, including Fox News and MarieClaire.co.uk, have reported that the Spears matriarch, through her new tell-all, will speak frankly on the subject of the "Toxic" singer's experimentation with alcohol and drugs at a young age.
"Through the Storm: A Real Story of Fame and Family in a Tabloid World," due for release on Sept. 16, will also allegedly chronicle the younger Spears' first sexual experience at age 14 and her mother's regret that she actively supported her public claim of chastity and allowed handlers to sexualize her image.
Though British tabloid The Daily Star published an interview Friday with a 30-year-old man alleged to have been the "Crossroads" actress' first lover and last boyfriend prior to ex-'N Sync member Justin Timberlake, there has been no independent confirmation of his claims.
lynne-and-jamie-spears.jpg
Lynne Spears was originally slated to release a similarly titled memoir, "Pop Culture Mom: A Real Story of Fame and Family in a Tabloid World," this past spring, but her publisher, Thomas Nelson, announced in December that the title had been put on indefinite hold. The decision to suspend publication was made one day after OK! Magazine revealed in an exclusive interview that her youngest daughter, Jamie Lynn Spears, then 16, was pregnant and weeks before older sister Britney was hospitalized twice for psychiatric evaluation.
SOURCE: HOLLYWOOD TODAY