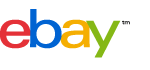 Mozilla and eBay Working Together to Make the Auction Experience Easier for Firefox Users in France, Germany and the UK
MOUNTAIN VIEW, Calif. and DREILINDEN, Berlin(rushprnews)– March 28, 2007 – Mozilla and eBay International AG today announced they are working together to improve the online auction experience for people in France, Germany and the United Kingdom.

Together, Mozilla and eBay are collaborating on new technology and approaches to enable eBay users to stay up to date with their auctions more easily from within Firefox regardless of where they are on the Web.
"We are excited to work with eBay to improve the online auction experience with Firefox," said Christopher Beard, vice president, marketing and product management, Mozilla. "Firefox provides a robust platform for integration with leading Web services, which we're pleased to extend through our partnership with eBay."
"We are thrilled to be working with Mozilla and to explore a great opportunity that benefits both our communities of users," said Harald Eisenächer, Vice President and Chief Marketing Officer, eBay in Germany. "Our work together will help the great community of Firefox users more easily use eBay and stay up to date with their auctions."
Mozilla and eBay will provide more details on their collaboration in the second calendar quarter of 2007.
About Mozilla
Mozilla is a global community dedicated to building free, open source products and technologies that improve the online experience for people everywhere. We work in the open with a highly disciplined, transparent and cooperative development process, under the umbrella of the non-profit Mozilla Foundation. As a wholly owned subsidiary, the Mozilla Corporation organizes the development and marketing of Mozilla products. This unique structure has enabled Mozilla to financially support and cultivate competitive, viable community innovation. For more information, visit www.mozilla.com.
About eBay International
Founded in 1995, eBay pioneers communities built on commerce, sustained by trust, and inspired by opportunity. eBay enables ecommerce on a local, national and international basis with an array of Websites – including the eBay Marketplaces, PayPal, Skype, Kijiji, Rent.com and Shopping.com – that bring together millions of buyers and sellers every day.
Press Contact Information
Mozilla Contact:
Judi Palmer
A&R Edelman
jpalmer@ar-edelman.com
650-762-2812
-END-
RUSH PR NEWS press release and newswire service at www.rushprnews.com