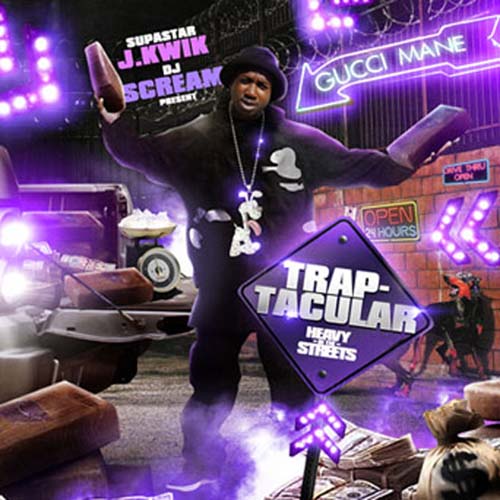 New York, NY – August 15, 2008 – Many thought this day would never come, but it has finally happened! Gucci Mane and DJ Scream, two legends of the South, are finally joining forces for their long-awaited mixtape collaboration "Gucci Sosa".
The soon-to-be-classic finds Gucci graduating from his "Gucci Montana" persona and becoming the boss, "Gucci Sosa".
This sure shot street banger features all new and exclusive Gucci tracks from the super producer himself Zaytoven. The likes of OJ The Juice, Playa Fly, Shawna, Tracy T and more also dip in for guest appearances on this blockbuster mixtape. The streets demanded it and now Gucci and Scream are delivering. Cop this mixtape and see what happens when the best meets the best!
Available Now! Contact: hoodrich@djscream.biz // mrippy@djscream.biz for info
Tracklisting:
1. The Introduction
2. Colors
3. Put 'Em On
4. Mo Money ft. OJ The Juice
5. Luv Me
6. Let Me See Yo Eyes
7. The Interlude
8. Thirsty ft. OJ The Juice & Playa Fly
9. Freestyle King
10. Pressed For Time
11. Tell That Girl
12. Laughin'
13. Stunt ft. Tracy T
14. The Exit
15. Mr. Perfect
Bonus Track
Mystery Bonus Track #1
Mystery Bonus Track #2
Get your song, video, mixtape serviced to over 100,000 industry contacts including Label Execs, A&R's, Radio Stations, Record Breakers, Record Pools, Magazines, Major Websites, Promoters, Artists, Consumers, Managers, Publicists etc.
Contact us now: info@yoraps.com