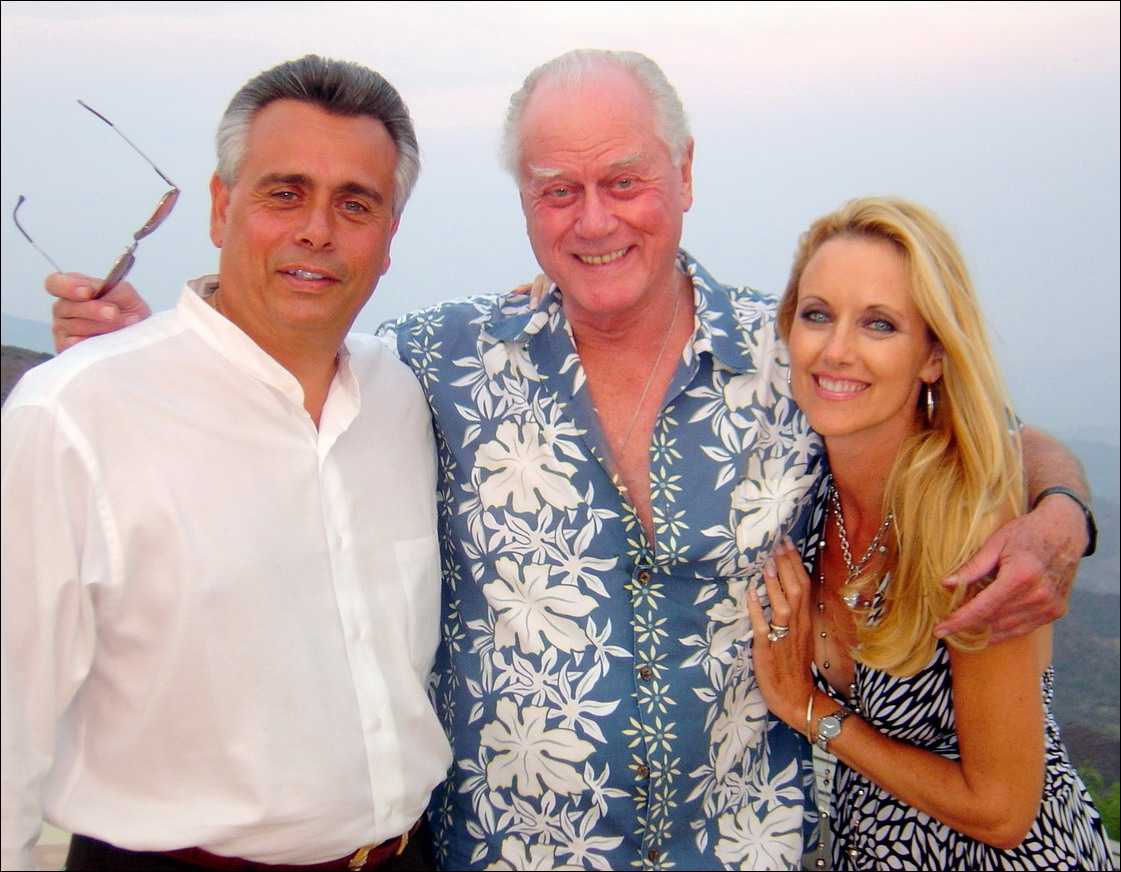 Worldwide media, celebrities attending–Ticket sales begin Friday, August 22, at noon Central time
Dallas, TX, (RUSHPRNEWS)August 22, 2008 – Thirty years ago, CBS introduced the world to the Ewings of SouthFork Ranch, and soon demonstrated that a super rich Texas oil and cattle clan could be dishonest, dysfunctional, dastardly, and delightful to watch every Friday night. Dallas became so popular that 360 million people were glued to their TV sets on the night they found out who shot J.R.
To celebrate one of the greatest series in world television history, the Ewing family will host a Texas-style reunion and barbeque at SouthFork Ranch, in Parker, Texas, on Saturday, November 8, and you are invited to join in the fun. Larry Hagman (J.R.), Linda Gray (Sue Ellen), Patrick Duffy (Bobby) and other members of the cast will be on hand. The event will also feature a performance by western swing band Asleep at the Wheel, winners of nine Grammy Awards, as well as a spectacular fireworks show.
Hollywood A-list celebrities and many other special guests are expected to walk the Reunion's red carpet. "We're inviting everyone from Brad Pitt (who appeared on Dallas early in his career) to Robert Duvall," said Reunion Producer Jason Hardison. "Dallas has impacted the lives of some of entertainment's most famous people, and they're coming out to celebrate their love of the series."
Coverage of the event will be beamed from SouthFork to every major market in the U.S. and throughout the world, all focused on a celebration that has been described as fitting and grand.
"News of this event quickly exploded onto the worldwide stage," added Brad Stevens, Reunion Co-Producer. "Media from CNN to Entertainment Tonight have picked up the story. Access for coverage is the request of the day. Less than 24 hours after the Dallas Morning News broke the story, over 400 international media outlets picked it up."
The first sponsor for the party was DiMora Motorcar Founder and CEO Alfred DiMora. He owned Clenet Coachworks, maker of the Clenet automobiles often seen on Dallas. "We were delighted to have our Clenets featured on Dallas, one of the longest-running shows on television," he noted. "We jumped at the chance to sponsor this fun event, knowing that a portion of the proceeds will benefit the National Kidney Foundation."
"I have always been a huge Dallas fan," DiMora added. "I would love to see a revival of Dallas, with a new generation of Ewings driving their Natalia SLS 2 sport luxury sedans." Powered by the 1200-horsepower DiMora Volcano V16 engine, the Natalia SLS 2 carries a Dallas-sized price tag: $2 million.
Tickets for the dinner, show, and many extras are available for $100 per person. The top tickets go for $1,000, which includes?a cocktail party with the Dallas cast inside the Ewing mansion. Tickets go on sale Friday, August 22, at noon Central time, on a first-come basis. For details, please visit www.dr30.com.
For information on becoming a sponsor for this very special event, please contact Brad Stevens of the Austin Media Group: 505-268-8000, brad@dr30.com, or www.dr30.com.
"This is not a once-in-a-lifetime event," said Stevens. "This is a once-in-forever celebration!"
About DiMora Motorcar
Based in Palm Springs, California, DiMora Motorcar crafts the world's most expensive production automobile, the Natalia SLS 2 sport luxury sedan. The founder, CEO, and driving force behind DiMora Motorcar, Alfred DiMora, produced two of America's finest luxury automobiles, the Clenet (as owner) and the Sceptre (as co-founder).
Beyond being featured on such TV series as Dallas and Dynasty, Clenets were?purchased by a distinguished?group of celebrities, ranging from Farrah Fawcett, Rod Stewart, Ken Norton, and Sylvester Stallone, to King Hussein of Jordan. When President Reagan declared 1986 the Centennial Year of the Gasoline-Powered Automobile, DiMora's Clenet was selected as the Official Centennial Car. As a result, he and the Clenet were honored at the Automotive Hall of Fame in Michigan.
For more information, please visit www.dimoramotorcar.com.
Media Contact:
Jason Hardison
Austin Media Group
972-832-7044
jason@dr30.com
www.dr30.com