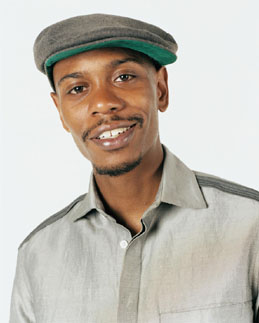 Iconic Comedian Dave Chappelle's Cousin, Rhonda Coleman to Headline Military X Comedy Tour
Military X Comedy Tour kicks off keepin' it real red hot comedy this summer transforming the reality of U.S. Military tragedy into hilariously raw comedy.  
  
 Beverly Hills, CA (rushprnews) June 12, 2007 — Military X Network is kicking down the door and kicking off an edgy keepin' it real kind of red hot comedy tour. The Military X Comedy Tour which begins in August, debuting the Reality Check Representatives and the Sexyfessionals original vignettes featuring the comedic talents of trophylicious Rhonda Coleman.
"Come out with passion and enjoy the spirits but definitely be prepared to have a lot fun because audience participation is mandatory! Rhonda is gorgeous, funny as hell and brilliant! She is FIVE STAR RATED!" says Coleman's personal manager, Ridgely Rosenberg.
In 2006, Mrs. Coleman founded Military X and Military Ex Network, underground advocate, activist and social networking organizations for military families aimed at bringing positive change to disturbing US Military policies. Military X and Military EX Networks membership base consists of thousands of military families including active duty, retired, DOD and ex military personnel. What makes these organizations even more unique is that Military EX also bridges the gap between current military families and ex military spouses whose marriages ended in divorce, destroyed by extended deployments, conjugal deprivation, violence and non existent quality of military life. More information on Military X can be found online at www.militaryx.com
Coleman is the author of the books Mr. Nice Guy Hates Your Guts, Divorcelicious, Military EX and Don't Get Violent Get Vocal. She keeps some interesting company indeed while juggling her own rocky military marriage to an active duty Commander via her militaryofficerwifedom control panel, performing mommie dearest duties and producing edgy scripts via indie urban creative vehicle, Trophy Productions www.trophyproductions.com. She is related to comedy icon, Dave Chappelle, a renown physician and a decorated 3 star Iraq war General.
Talks are now underway between Coleman's reps and several A list entertainers to contribute to the funnyfest. There will be surprise appearances by celebrities including rappers, latin entertainers and rock recording stars, actors and other comedy greats on the Military X Comedy Tour which is slated to hit comedy clubs nationwide. Proceeds will be donated to charity which will benefit military families in crisis.
Coleman intends to headline the comedy tour scheduled at top rated venues near all military bases which will also provide militainment to the masses including military personnel to highlight the alarming trends and the hardships of military life. "The US Military presents so much tragedy it's provocative and simple enough to convert that tragedy into hilariously, raw comedy" says Coleman. "I laugh all the time just thinking about all of the military antics and taboo subjects because every darn body in America knows that they too are thinking the same way but most are too afraid to confront it. Just when we think its all said and done the US Military stuns us all by engaging new shenanigans, outrageous policies, scandals or botched missions and these antics just keep on pouring out! Audiences will laugh out loud, that's for sure." Coleman adds.
The Military X Comedy Tour takes dead aim at the US Military's Top Brass for sending U.S. troops home from the Iraq war as damaged goods or returned dead in designer American flag body bags. "Military members personalities are erased and what's left is cold, empty shells of the people we once knew and loved." added Coleman. According to the Associated Press the Iraq war US Troops death toll is now Three Thousand Five Hundred and Fifteen beloved lost souls and 25,840 severely war wounded and over 150,000 Iraqi's killed.
Coleman's witty, original material pokes fun at every annoying aspect of US Military life including her own military missteps, long distance love affairs, train wreck families, denouced ranks and worthless war college degrees. She also seeks to appeal to audiences' funny bones and common sense regarding a wide range of topics including the management of violence on behalf of the nation, violence, war mongering, male chauvinism, second class citizenship treatment of military wives, crimes against women, foreign mail order brides, divorce, homosexuality, domestic abuse, cover up, scandal, military and government corruption, profiling, misinformation, broken systems, non effective intelligence organizations, politics, foreign policy, terrorism, mass military programming, brainwashing, deceptive military recruiting practices, blatant racism, and discrimination, sexual harassment, miscarriages in justice, relationships, sex, drugs, crime, outrageous military policies, poorly funded quality of military life, unacceptable low military pay, bureaucratic blunders, poor leadership, substandard military health care, lack of attractive, post military career opportunities, the shameful treatment of vets, and the war in Iraq.
Presidential candidates including POW John McCain, convicted corrupt elected officials receiving pensions, politicians profiting from the war, contractors being paid fat checks while military personnel are on the near fringes of poverty barely making ends meet, the misdiagnoses of Blacks and Hispanics with severe mental illnesses and disorders like schizophrenia, clinical bias in military psychiatry, the displaced KATRINA victims , immigration, covert government police agencies, war games, robotics, the patriot act, abuses in power, invasion of privacy, profiling, private contractor security companies that are above the law such as BlackWater, high maintenance ball busting officers wives, trailer trash demographics, the old boy network and interracial relationships also made Coleman's preferred list of daisy cutter giggle bombs.
More information will be available online regarding the Military X Comedy Tour at www.militaryx.com. Coleman also contributes her personal riveting insights regularly to the Military Ex Blog http://www.militaryex.com/blog/index which lends new meaning to the term hot off the presses because the blog literally blows the lid off the hushed hardships and realities of US military life. All in all, the Military X Comedy tour is militaryexilicious indeed.
-END-
RUSH PR NEWS newswire and press release services at www.rushprnews.com
Anne Howard www.annehowardpublicist.com writer and publicist