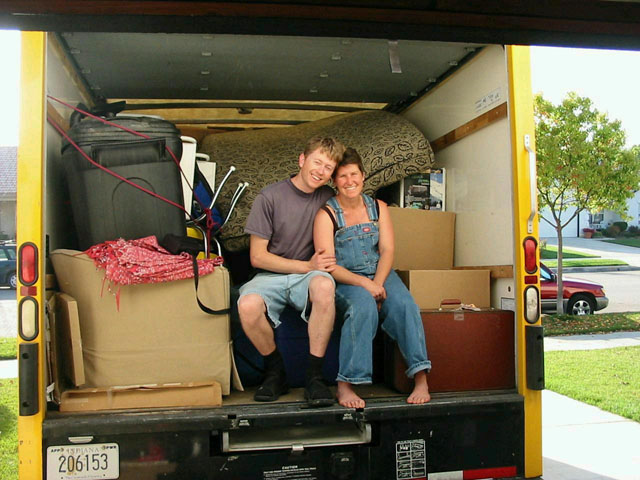 101 Things To Do Before You Move? Step One: Visit Move.com's Customizable Moving Calendar
–Moving to a new home involves a lot more than just finding a place and calling movers to load up a truck. On average, it takes two to three months to research a new school for your kids, arrange for packing, figure out the best way to transport your pets and set up the utilities.
To help organize and keep you on track as you move to your new home, Move, Inc. (NASDAQ: MOVE – News), the media leader in connecting consumers with the when, where and how to move, has launched Move's interactive Moving Calendar at www.move.com/calendar.
Move's customizable Moving Calendar helps people manage their entire move from start to finish in easy-to-read daily, weekly and monthly views based on their move date. The Moving Calendar can be tailored to the different needs of owners or renters, with customizable "tasks" that can prompt owners about finding the right neighborhood, remind renters that the early bird gets the best apartment, and take into account the special needs of children and pets by giving detailed tips.
Linked to more than 100 practical tips and hints as well as in-depth informational articles, the Moving Calendar is a powerful organizational tool designed to help make the moving process as seamless as possible for all parties involved.
"Moving can be an exciting time with a new home, new neighbors and new everything. But for many, keeping track of all the details can be daunting," said Eric Thorkilsen, president of Move, Inc.'s Move-related services division. "With the new Moving Calendar on Move.com, we provide the support needed to simplify this hectic process and begin to enjoy your new home."
The Moving Calendar features a count-down ticker to the big moving day as well as a running check list that tracks completed and overdue "tasks." As an added benefit, Move has also linked key "tasks" to coupons and discounts to help make the move as efficient and cost effective as possible. Moving just got a whole lot easier.

ABOUT MOVE, INC.
Move, Inc. (NASDAQ: MOVE – News), the media leader for the when, where and how to move, provides homebuyers and renters with the real estate and community information, and professional connections they need before, during and after a move. The Company operates Move.com(TM) (http://www.move.com), the most comprehensive real estate search site for rentals and homes to buy, and REALTOR.com® (http://www.realtor.com), the official Web site of the National Association of REALTORS®. Move also operates Welcome Wagon® (http://www.welcomewagon.com), a 78-year-old neighborhood expert that provides new movers with valuable and comprehensive information about businesses and professionals in their new communities. Move.com is the official new homes Web site of the National Association of Home Builders. Move also operates Moving.com (http://www.moving.com), SeniorHousingNet(TM) (http://www.seniorhousingnet.com), TOP PRODUCER® Systems (http://www.topproducer.com), FactoryBuiltHousing.com (http://www.factorybuilthousing.com) and Home Plans (http://www.homeplans.com). On the Net: http://investor.move.com.
This press release may contain forward-looking statements, including information about management's view of Move's future expectations, plans and prospects, within the safe harbor provisions under The Private Securities Litigation Reform Act of 1995.
These statements involve known and unknown risks, uncertainties and other factors which may cause the results of Move, its subsidiaries, divisions and concepts to be materially different than those expressed or implied in such statements. These risk factors and others are included from time to time in documents Move files with the Securities and Exchange Commission, including but not limited to, its Form 10-Ks, Form 10-Qs and Form 8-Ks. Other unknown or unpredictable factors also could have material adverse effects on Move's future results. The forward-looking statements included in this press release are made only as of the date hereof. Move cannot guarantee future results, levels of activity, performance or achievements. Accordingly, you should not place undue reliance on these forward-looking statements.
Finally, Move expressly disclaims any intent or obligation to update any forward-looking statements to reflect subsequent events or circumstances.
For additional information, visit http://www.move.com
Contact:
The Rogers Group for Move, Inc.
Jessica Schmidt, 310-552-4177
jschmidt@rogerspr.com
Source: Move, Inc.
-END-
RUSH PR NEWS press release newswire services www.rushprnews.com
anne howard writer and publicist www.annehowardpublicist.com